AEG has over 20 years of experience in the field of video systems and engineering related to the delivery of content and visual solutions. Projects range in size from the AT&T Network Operations Center, the CNBC "Trade Center", and the outdoor LED display systems at New York's NASDAQ Stock Exchange down to individual systems designed for specialized, single needs. In all cases, AEG brings technology solutions based on a fundamental and expert understanding of video technology.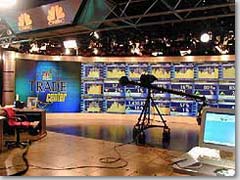 AEG has the capacity to provide project-related expertise, from conceptual design, through project definition, capacity planning and staffing, project management and execution through to hand off and operational documentation.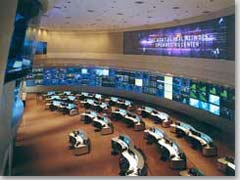 In the majority of cases, large scale projects require a total understanding of the client's needs and an appreciation of the way in which technology has to be integrated into the environment.
The technology, especially large screen solutions that command a presence within a space, must work with the observer and operator to add value, rather than simply be an implementation of technology that causes issues after deployment. Full training is provided with AEG solutions,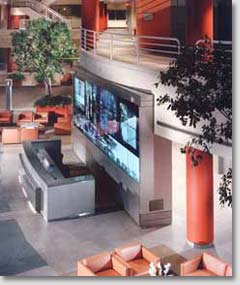 along with operational documentation and follow up to ensure that further needs are addressed after a solution becomes operational.